Upcoming Graduate Studies Events
We offer a number of opportunities to learn more about our programs, campus life, financial aid, and more. Whether you want to meet us on campus or online, we have something for you.
College of Business Wine and Cheese Reception and Information Session
October 18, 2018
5:00 - 7:00 p.m.
Orange Campus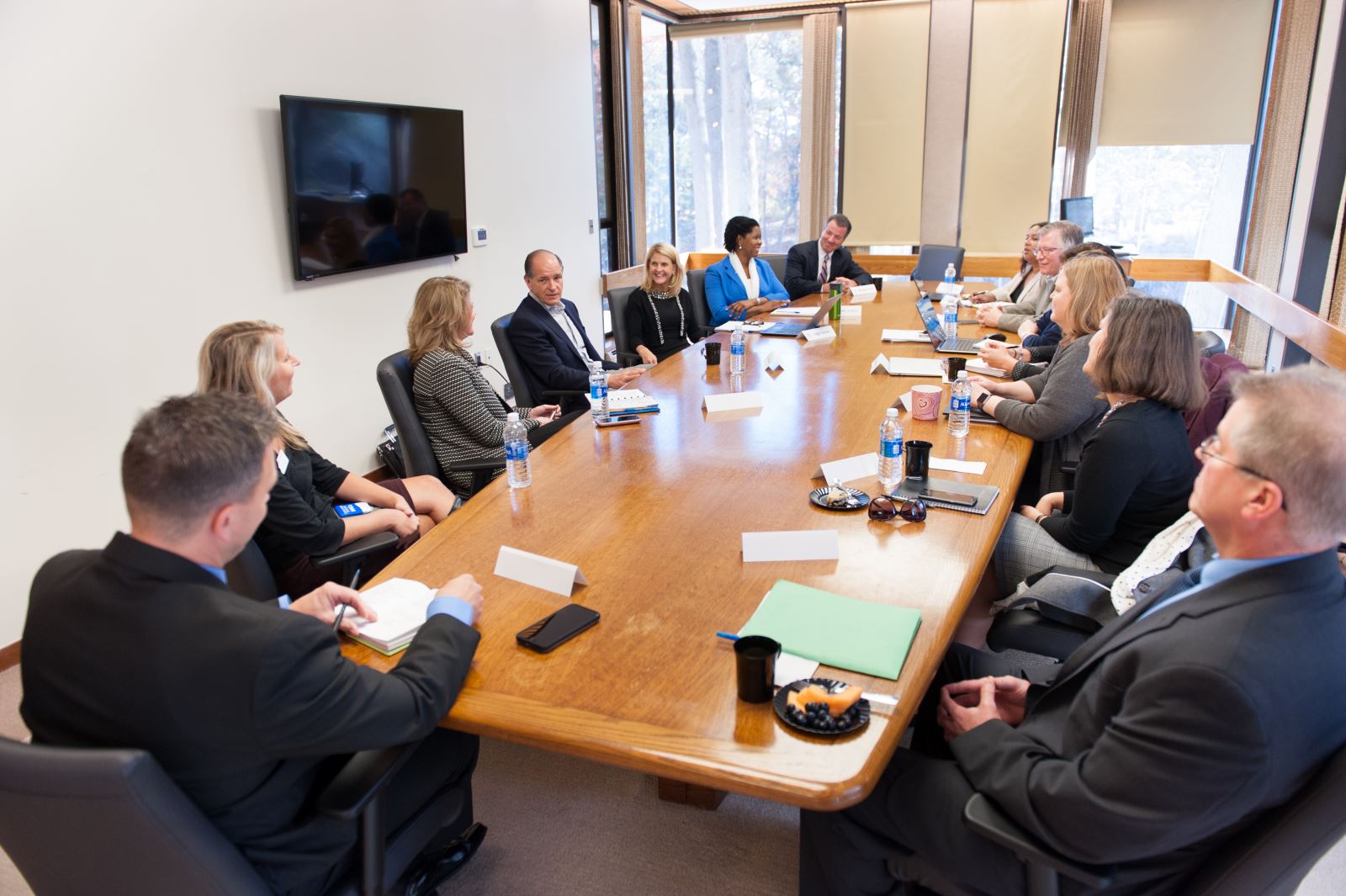 Discover how the University's graduate business programs can accelerate your career. You'll interact with our faculty and alumni, as well as fellow leaders who are also looking to take their careers to the next level.
Register Now
University of New Haven Beijing Reception
November 4, 2018
3:30 p.m.
Weston Beijing Chaoyang
7 North Dongsanhuan Road, Chaoyang District
Beijing 100027, China
Join the University of New Haven's College of Business Dean Brian Kench, Graduate Admissions Director Jackie Hamilton, and alumni at our exclusive Beijing event. Attendees will learn more about the University, graduate programs, scholarship opportunities, application process and have the opportunity to network with our successful alumni in China.
Register Now
Graduate Program Information Session
November 10, 2018
9:00 a.m. - 12:00 p.m.
Learn more about the over 60 graduate programs and certificates offered by the University of New Haven during our Graduate Programs Information Session.
Register Now
Upcoming Webinars
Computer Science, Cybersecurity and Networks, Data Science and Electrical Engineering with Dr. Ali Golbazi
Tuesday, October 16, 2018
8:00 a.m.
Forensic Technology with Lisa Dadio
Thursday, October 25, 2018
12:00 p.m.
Emergency Management and Fire Science with Wayne Sandford
Friday, October 26, 2018
12:00 p.m.
Healthcare Administration with Dr. Summer McGee
Tuesday, October 30, 2018
12:00 p.m.
Visit Campus
The Office of Graduate Admissions strives to provide a personalized admission process to all of its students. Whether you are coming for your first visit or are trying to enroll for your courses, we will happily assist you one-on-one.
Our office is open 8:30 a.m. to 4:30 p.m. Monday through Friday.
We understand that visiting campus is not always easy, but we welcome you to visit campus at any time. Appointments can be made in advance if a weekend or evening visit is desired. Here are just some of what we can offer for you when you visit:
Meet one-on-one with a Graduate Admissions Counselor
Go on a campus tour
Meet a faculty advisor in your intended degree of study
Meet with a financial aid officer