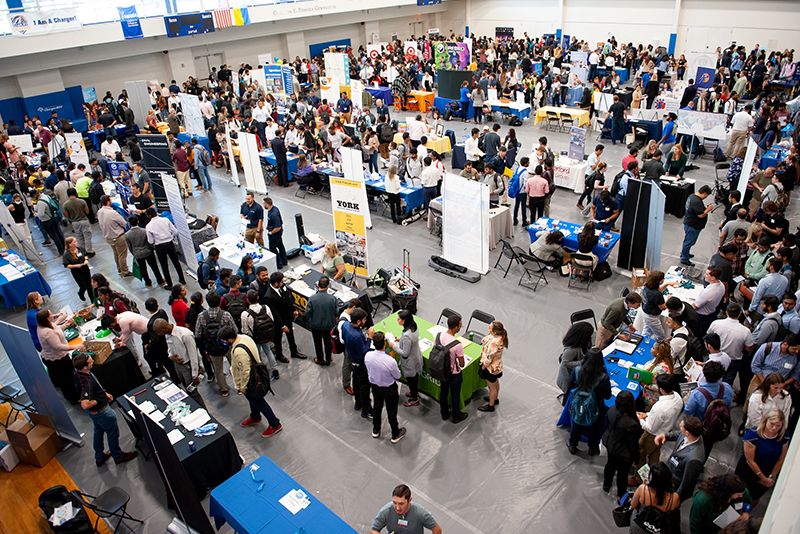 Wednesday, September 13, 2023
Annual and largest career fair of the year at the University of New Haven. Meet with UNew Haven's top students & alumni from Business, Engineering, Arts & Entertainment undergraduate and graduate programs to share information about your organization and open roles. Internships, part/full-time job opportunities of all types welcome!
See More
Registration Fee(s) for Fall Expo One Day:
Non-Profit Organization: $250
For-Profit Organization: $350
Registration Fee(s) Bundle for Career Fairs (Includes attending 3 Career fair days of your choice):
Non-Profit Organization: $600
For-Profit Organization: $850
Registration Includes:
Attendance of 2 Representatives (any additional reps are $25 each)
Parking w/ shuttle services & lunch
Company/Organization personal booth
Access to hundreds of qualified candidates that are ready to work
Networking possibilities with career reps across the region
*Optional one-day on-campus interviewing within 14 days of the expo ...and much more !
Watch Out for Future Career Fairs:
Fall 2023
Fall Expo (September 13 & September 14)
Virtual Cyber Fair (Date TBD, October)
Healthcare Fair (November 2)
Spring 2024
STEM Expo (February 22)
Criminal Justice (April 11)
Sports Management (Date TBD, April)
Register via ChargerLink