University News
University Mourns Passing of Dr. Kento Yasuhara
Nancy Savage, interim provost and vice president for academic affairs, and Alexandria Guzmán, chair of the Department of Psychology, announced with heavy hearts the passing of psychology professor Kento Yasuhara, Ph.D., following a brief illness.
January 12, 2023
Dear Members of the University Community,
It is with very heavy hearts we share that Kento Yasuhara, associate professor of psychology, passed away on January 11 following a brief illness.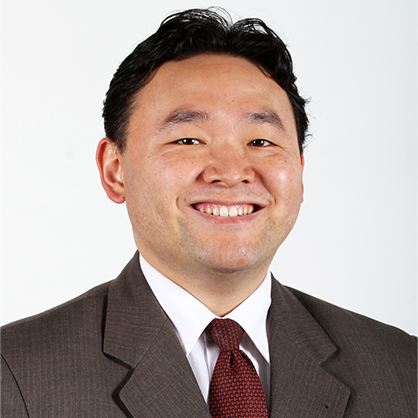 Dr. Yasuhara joined the University in 2013 as an assistant professor in the Psychology program, and he was highly regarded by both students and colleagues, most notably for his leadership of the University Curriculum Committee. An accomplished clinical and forensic psychologist, he was an incredibly gifted teacher and, most importantly, valued colleague, mentor, and friend to all who knew him.
Students often described Dr. Yasuhara as an instructor who challenged them and who always had their best interests at heart. A student once wrote, "He said right in the beginning of the course, you will have to work for your grade. It's tough, but by no means impossible. And he truly wants you to succeed. I would take another class with Dr. Yasuhara in an instant."
As a scholar, he was considered a foremost expert on the intersection of mental health and the criminal justice system, and his research was published in a variety of influential academic journals, including the Journal of Forensic Psychology Research and Practice and Criminal Justice and Behavior, and cited widely by his colleagues in his field.
On behalf of Chancellor Kaplan and the entire University community, we offer our condolences to Dr. Yasuhara's wife, Clarice, and to his family. They have asked for privacy during this difficult time. Those interested in sending messages of support may do so through the family's Caring Bridge site.
Grief counseling for students is available through the University's Counseling and Psychological Services Office. Those seeking support can call 203-932-7333. An on-call clinician is available after hours and over the weekend. Faculty and staff members can click here for available support.
Join us in honoring Dr. Yasuhara's legacy and the far-reaching impact he made at the University and on the lives of countless students. Let us also take solace in the many memories we have of him and his infectious personality as we keep his family in our thoughts during this time.
Sincerely,
Nancy Savage, Ph.D.
Interim Provost and Vice President for Academic Affairs
Alexandria Guzmán, Ph.D.
Associate Professor and Chair, Department of Psychology
Chair, Faculty Senate