24 Hour Imagination Quest at New Haven
Calling All Undergraduate Majors!!!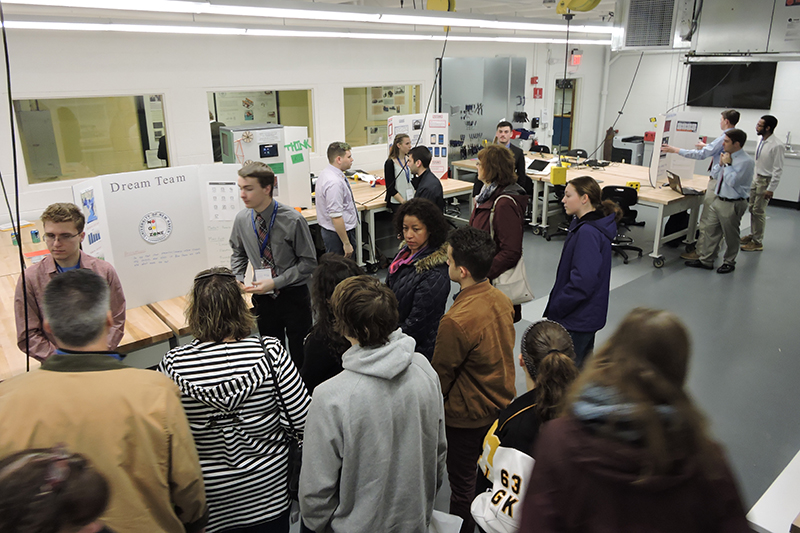 The imagination quest is a two day event (no, not a full 24 hours!) that involves presenting brand new ideas to the marketplace. It is a combination of The Amazing Race, Shark Tank, The Apprentice, and Fear Factor. The competition brings universities together, taking individual talent and school location to create working teams. The teams are constantly on the move or feverishly working on presentations and prototypes, all leading up to the big final presentation on Sunday.
If you are a leader, tech-savvy, have a competitive spirit, artistic, good communicator, or an innovative thinker who has what it takes to compete in a fast-paced, diverse team, this event is for you!
The University of New Haven is hosting the 24 Hr Imagination Quest on Saturday, April 6 to Sunday, April 7, 2019.
What's in it for you?
Enhance your communication, critical thinking, teamwork, and perception skills.
Understand the motivations & perspectives of others.
Convey engineering solutions in economic terms.
Find inspiration to come up with a product, idea, or transformation of an existing product.
* Most importantly: Top 3 winning teams each get a cash prize to be distributed evenly:
1st Prize: $1000.00
2nd Prize: $600.00
3rd Prize: $400.00
Common Questions
Do I need to make my own team in order to sign up?
No, teams are created at the event. That's the fun of it!
Does the event run a full 24 hours?
No, the event starts at 12 PM on Saturday and will pause at 8pm. Teams may choose to work after 8pm. Then the event resumes on Sunday morning and ends at 1pm.
Is food provided during the event?
Yes, food is one thing you will not need to think about! You will be provided with lunch and dinner on Saturday and breakfast and lunch on Sunday, along with snacks throughout the day.
Can I participate if I do not attend the University of New Haven?
Students from other universities are encouraged to participate. All you need to do is arrange travel to and from the University of New Haven.
To see a sample schedule from a previous event, please click on: Spring 2018 Schedule 24HIQ