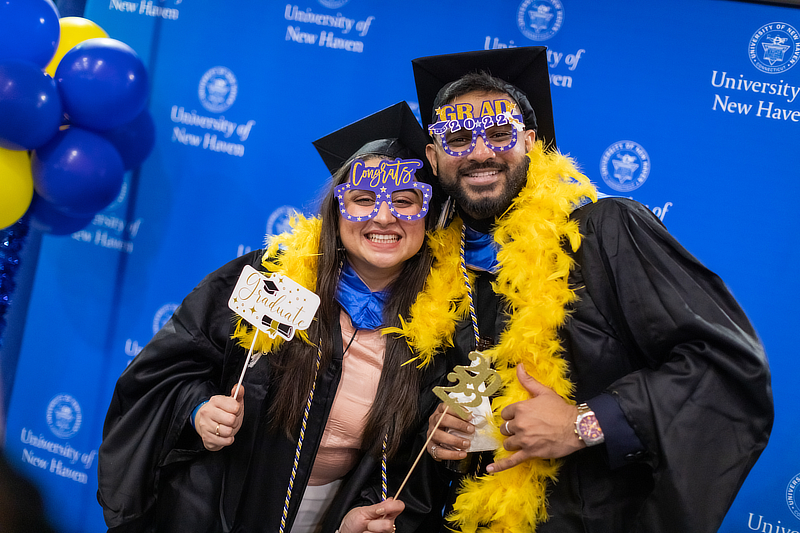 Welcome, Charger Alumni and Friends
It's a very exciting time in the Alumni office at the University of New Haven. Many of our annual activities are back in full swing and it was great to see alumni actively engaged throughout the fall semester both on and off campus. Whether it was our record-setting attendance at homecoming, alumni networking at one of our annual brewery events, or raising $60,000 during our Fall Crowdfunding campaign, it's a great time to be part of Charger nation.
We have many of our annual events, along with a few new ones, coming up. Make sure you check out all the information on this page to stay informed and up to date throughout the year.
We can't wait to see you again!
Jennifer Pjatak
Executive Director of Alumni Relations and Special Events
University & Alumni Facts
97.6%
of students were awarded any type of aid (2020-21 F/T Undergraduates)
25+
Alumni Benefits Available